Occupation
Writer, Artist
External Links:
[ Facebook]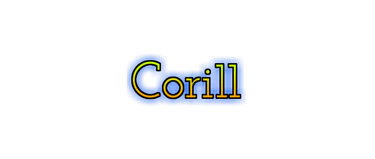 Cori11 aka Cori is an American Writer. She is a writer for Gallows Hill (Series) and The Originals Fanfiction.
Biography
Cori11 was born in the U.S. on August 5th, 1993. She graduated from High School in 2012. She has been writing stories since she was 10 years old and is a favorite hobby of hers. She hopes to have a career and writing as well as arts, possibly in the anime department, one day. She plans to attend college soon at some point. She really loves anime, romance, drama, horror, and supernatural genres. 
Gallows Hill
Cori officially joined Gallows Hill on November 23rd 2013 and since then she has created these characters: Valerie, Diana, Ava, Joshua Thomas, and Alexa Aurora. Her most favorite characters are Valerie and Diana. She created Valerie in order to honor her favorite character, Allison Argent from MTV's Teen Wolf whom died in battle in order to save her best friend, Lydia Martin. 
NOT COMPLETE YET!
Episodes
Works In Progress
Cori is currently writing the following episodes.
Fan Specials
Social Media

Artwork
Here is where you add any GH/TVD/TO artwork you may have done in a slideshow gallery, widths 500 and a center position.
See Also
Ad blocker interference detected!
Wikia is a free-to-use site that makes money from advertising. We have a modified experience for viewers using ad blockers

Wikia is not accessible if you've made further modifications. Remove the custom ad blocker rule(s) and the page will load as expected.